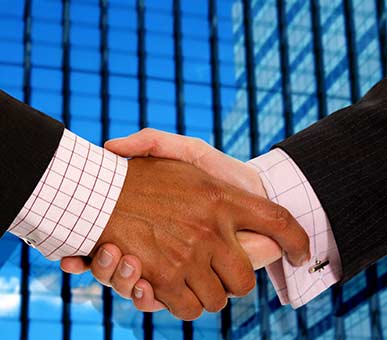 Very few law firms are as focused on litigation as Aaronson Rappaport, which ranks among the metropolitan area's most successful defense litigation firms. Our trial partners have an unsurpassed reputation within New York State courtrooms and beyond – having taken hundreds of verdicts and counting. We continually leverage the power of this reputation to demonstrate to our clients, adversaries and the courts that our trial attorneys have the knowledge, confidence and skill to defend any claim to verdict when necessary.
Litigation is Our Focus
More than 95 percent of our caseload comes from litigation. Our trial partners average more than 25 years of experience and all have successfully tried cases with seven-figure exposure. Our reputation for being ready, willing and able to go to trial offers our clients a significant advantage whether the goal is to negotiate a settlement or take a verdict.
Hands-on Leadership. Focused, Efficient Teams
Our trial partners are intimately involved in the firm's cases on a day-to-day basis and appear in court regularly. We use small legal teams who are responsible for a case from start to finish. We believe this method is more strategically effective than the "assembly line" approach other defense litigation firms favor – enabling our attorneys to achieve maximum results with maximum cost-efficiency.
Familiarity with the Judiciary and Jurors
Our trial partners maintain a significant presence in the various courts daily. As a result, we are well known by the judiciary and sensitive to the culture of a particular court and the jurors in that county. This local expertise offers our clients a valuable advantage – enabling us to plan our strategy according to the composition of a jury, which can vary dramatically from county to county.
Fair and Equitable Billing Practices
Aaronson Rappaport is highly respectful of our clients' time and money. Litigation can be costly, and we are highly cognizant of our billing practices, which have remained fair and equitable since the firm's inception in 1993.