Automobile Product Liability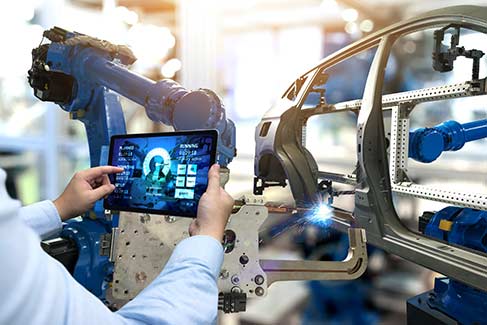 Automobile product liability lawsuits are complex, challenging and costly for manufacturers. Publicity surrounding adverse discovery rulings and verdicts only adds additional hurdles to implementing a successful defense. These and other factors combine to create an almost "perfect storm" – making it critical for automobile manufacturers to partner with a successful litigation and risk management team like Aaronson Rappaport to protect their rights and interests.
Our attorneys have achieved an impressive record of successes for domestic and foreign automobile manufacturers in a wide range of complex, high-profile automobile product liability cases. Notably, Aaronson Rappaport has, and continues, to win decisions that impact automobile liability litigation policy nationwide.
A RESPECTED LEADER
We are litigation experts – more than 95 percent of our caseload is litigation-related – offering our clients the extensive benefits of our renowned expertise.
Our trial lawyers are widely known for our unsurpassed legal, medical, scientific and technical expertise and, most importantly, for winning cases. We leverage this reputation to convince the opposition that we are fully capable and prepared to take even the most difficult of cases to trial when necessary.
Our trial lawyers produce outstanding results with time and cost-efficiency in a climate where product liability lawsuits are expensive to litigate and can result in substantial judgments.
Our familiarity with the courts in which we practice enables us to flawlessly navigate the complex procedural aspects to litigation, which leads to favorable outcomes.
Our litigators are not only skilled at presenting an aggressive, effective and timely defense in court, they also are vigilant of the need to contain costs in a highly efficient manner.
We continually are recognized as a U.S. News – Best Lawyers® "Best Law Firm" New York City for Personal Injury Litigation – Defendants.
We continually are recognized as a U.S. News – Best Lawyers® "Best Law Firm" New York City for Product Liability Litigation – Defendants.
We are recognized as a Go-To Law Firm for Fortune 500 Companies by ALM.
Our individual attorneys have achieved distinction among their peers: Martindale-Hubbell® Peer Review Ratings™, U.S. News – Best Lawyers®, New York Super Lawyers, New York Super Lawyers Rising Stars, Top 1% Trial Counsel among others.
Please email contactus@arfdlaw.com for more information about our product liability practice.
News