General Litigation and Transactions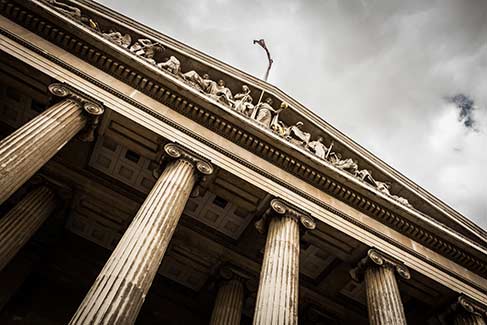 Aaronson Rappaport's lawyers have outstanding trial skills and are experienced in any type of litigation – contract, commercial, tort or administrative. Our proven record of trial expertise enables us to provide our clients with a comprehensive analysis of an alleged claim and to develop a pragmatic, cost-effective strategy to protect our clients' rights and interests. Whether a threatened legal action is complex or simple, large or small, our attorneys have the skills to settle a claim out of court or to successfully defend it at all levels of the litigation process in a variety of venues for:
[one_third]
General Liability
Commercial Litigation
Real Estate Transactions
Family & Matrimonial Law
Municipal Liability
[/one_third]
[two_third_last]
Administrative Law
Maritime Law
Contracts
Criminal Defense
[/two_third_last]
[clear]
A RESPECTED LEADER

We are litigation experts – more than 95 percent of our caseload is litigation-related – offering our clients the extensive benefits of our renowned trial expertise.
Our trial lawyers are widely known for our unsurpassed legal, medical, scientific and technical expertise and, most importantly, for winning cases. We leverage this reputation to convince the opposition that we are fully capable and prepared to take even the most difficult cases to trial when necessary.
While our litigators are skilled at presenting an aggressive, effective and timely defense in court, they also are vigilant of the need to contain costs in a highly efficient manner.
Our trial lawyers produce outstanding results with time and cost-efficiency in a climate where general liability lawsuits have become increasingly more expensive to litigate and can result in substantial judgments against individuals, businesses and municipalities.
Our familiarity with the inner workings of the many courts in which we practice enables us to mount defenses that often can make all the difference between a favorable and an unfavorable result.
We are recognized as a Go-To Law Firm for Fortune 500 Companies by ALM.
Our individual attorneys have achieved distinction among their peers: Martindale-Hubbell® Peer Review Ratings™, U.S. News — Best Lawyers®, New York Super Lawyers, New York Super Lawyers Rising Stars, Top 1% Trial Counsel among others.
Please email contactus@arfdlaw.com for more information about our general litigation and transactions practice.
News