Education Law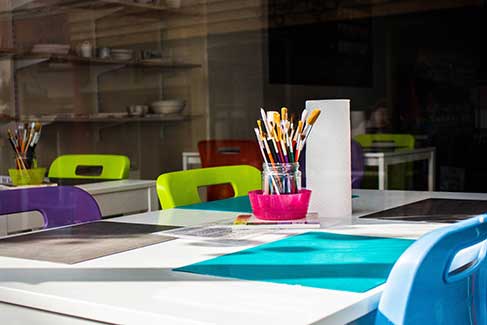 Children with learning, physical and/or developmental disabilities are entitled to receive Free and Appropriate Public Education (FAPE) under the Individuals with Disabilities Education Act (IDEA). We represent parents of special needs children, ensuring that their loved ones receive all of the services and accommodations to which they are entitled under federal and state law. This can be extremely challenging because special education is a complicated and continually evolving area of the law, and budget cuts continue to have a detrimental impact on the provision of special education services.
The education law attorneys of Aaronson Rappaport advocate on a wide range of education law issues to help ensure that public and private schools and residential and therapeutic programs provide appropriate educational services to special needs children. We guide our clients through the special education process – explaining each step in great detail – and assist them in obtaining evaluations, assessments and providers. Our professionals understand the unique challenges that parents face, and we provide the assistance needed to resolve the complex issues involved with ensuring that the educational needs of our clients' children are being met under the law. Our first step it to try to resolve individual disputes through out-of-court settlements. However as highly skilled litigators, we are fully prepared to take a case to trial if necessary to fight for our clients' rights and interests.
A RESPECTED LEADER

We are litigation experts – more than 95 percent of our caseload is litigation-related – offering our clients the extensive benefits of our renowned trial expertise.
Our trial lawyers are widely known for our unsurpassed legal, medical, scientific and technical expertise and, most importantly, for winning cases. We leverage this reputation to convince the opposition that we are fully capable and prepared to take even the most difficult cases to trial when necessary.
While our litigators are skilled at presenting an aggressive, effective and timely defense in court, they also are vigilant of the need to contain costs in a highly efficient manner.
Our familiarity with the courts in which we practice enables us to flawlessly navigate the complex procedural aspects to litigation, which leads to favorable outcomes.
We are recognized us as a Go-To Law Firm for Fortune 500 Companies by ALM.
Our attorneys have achieved distinction among their peers: Martindale-Hubbell® Peer Review Ratings™, U.S. News – Best Lawyers®, New York Super Lawyers, New York Super Lawyers Rising Stars, Top 1% Trial Counsel among others.
Please email contactus@arfdlaw.com for more information about our education law practice.
News