Labor and Employment Law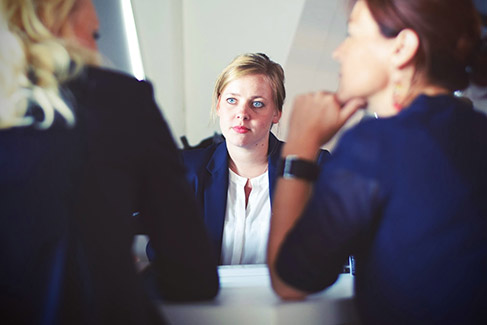 Running a business is difficult. Navigating the complexities of city, state and federal labor and employment laws can make it more so. The labor and employment attorneys of Aaronson Rappaport have the experience to deal with the kinds of claims that are routinely brought in employer-employee disputes, such as:
Discrimination claims based upon age, sex, sexual orientation, gender identity, religion, national origin, disability, pregnancy and other protected classes
Allegations of violations of FMLA and medical and sick leave laws
Violations of FLSA and wage and hour laws
Sexual harassment and hostile work environment claims
Claims arising from allegations of wrongful termination
Whistleblower and retaliation claims
Employment contract disputes
Claims under the Americans with Disabilities Act
Violations of Title VII, New York State Human Rights Law, New York City Human Rights Law and Section 1981 claims
Violations of the National Labor Relations Act
Representation before the EEOC, New York State Division of Human Rights, National Labor Relations Board and other governmental agencies as well as at mediations and arbitrations.
The labor and employment attorneys of Aaronson Rappaport also understand that it is better for a business to avoid legal claims to begin with. To that end, we offer our consulting advice with respect to risk mitigation and best practices in the training of management and termination of employees as well as investigation of employee complaints. We are also available to draft or review employee handbooks and workplace policies.
Unfortunately, despite taking a proactive approach to risk mitigation, sometimes litigation is unavoidable. While prepared to litigate these types of claims in order to zealously protect our clients' businesses and reputations, we also ensure that we know our clients' risk tolerance – tailoring our advice and litigation strategies accordingly.
A RESPECTED LEADER

We are litigation experts – more than 95 percent of our caseload is litigation-related – offering our clients the extensive benefits of our renowned expertise.
Our trial lawyers are widely known for our unsurpassed legal, medical, scientific and technical expertise and, most importantly, for winning cases. We leverage this reputation to convince the opposition that we are fully capable and prepared to take even the most difficult cases to trial.
Our trial lawyers produce outstanding results with cost-efficiency and our clients' risk tolerance always in mind. Our familiarity with the courts in which we practice enables us to flawlessly navigate the complex procedural aspects to litigation, which leads to favorable outcomes.
We are recognized as a Go-To Law Firm for Fortune 500 Companies by ALM.
Our individual attorneys have achieved distinction among their peers: Martindale-Hubbell® Peer Review Ratings™, U.S. News – Best Lawyers®, New York Super Lawyers, New York Super Lawyers Rising Stars, Top 1% Trial Counsel among others.
Please email us at contactus@arfdlaw.com for more information about our labor and employment law practice.
News