COVID Litigation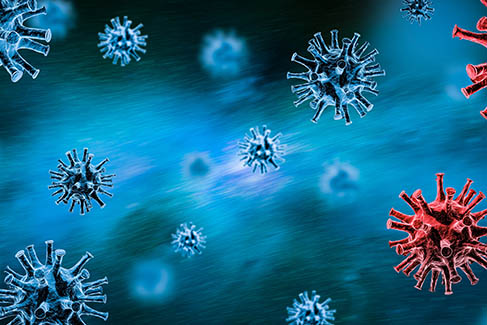 To best serve the interests our clients as they navigate the legal impact of the COVID pandemic, we have assembled an experienced team of attorneys to guide and advise our clients through the new and evolving areas of law and medicine that have arisen in response.
As COVID claims are ongoing and are expected to intensify, our team possesses the necessary medical, regulatory and litigation experience necessary to meet the legal challenges presented by these claims and the applicable law, which continues to develop, including state and federal defenses and immunities such as the PREP Act and New York. ARFD's team is available to oversee and manage pre-litigation claims to identify at an early point whether the COVID immunities and other defenses are potentially available as legal strategies so that decisive action can be taken if and when the claim is filed.
For claims placed into suit, our team possesses the necessary medical, legal and trial expertise to formulate and solidify a successful defense, including motions to dismiss or removal to federal court if advisable, conducting and orchestrating the necessary investigation unique to COVID claims, securing appropriate experts, and identifying and analyzing the factual and legal issues to put the case in the most advantageous posture to obtain a successful result.
A RESPECTED LEADER

We are litigation experts – more than 95 percent of our caseload is litigation-related – offering our clients the extensive benefits of our renowned expertise.
Our trial lawyers are widely known for our unsurpassed legal, medical, scientific and technical expertise and, most importantly, for winning cases. We leverage this reputation to convince the opposition that we are fully capable and prepared to take even the most difficult cases to trial when necessary.
Our trial lawyers produce outstanding results with time and cost-efficiency in an arena where lawsuits are expensive to litigate and can result in substantial judgments.
Our familiarity with the courts in which we practice enables us to flawlessly navigate the complex procedural aspects to litigation, which leads to favorable outcomes.
Our litigators are not only skilled at presenting an aggressive, effective and timely defense in court, they also are vigilant of the need to contain costs in a highly efficient manner.
We continually are recognized as a U.S. News – Best Lawyers® "Best Law Firm" New York City for Personal Injury Litigation – Defendants.
We are recognized as a Go-To Law Firm for Fortune 500 Companies by ALM.
Our individual attorneys have achieved distinction among their peers: Martindale-Hubbell® Peer Review Ratings™, U.S. News – Best Lawyers®, New York Super Lawyers, New York Super Lawyers Rising Stars, Top 1% Trial Counsel among others.
Please email contactus@arfdlaw.com for more information about our covid litigation practice.
News