Toxic Tort Litigation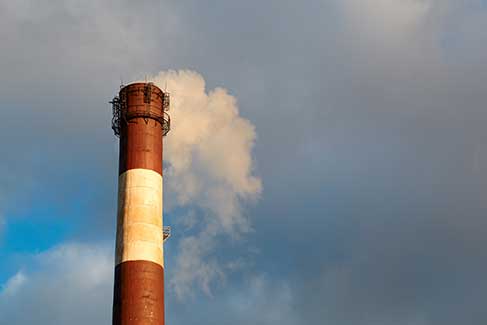 Toxic tort litigation is a dynamic area of the law that is steadily rising nationwide. Our attorneys have achieved an impressive record of high-profile successes defending businesses in claims involving alleged exposure to toxic substances, such as asbestos. Initially, we explore all avenues to resolve toxic tort claims efficiently and with our clients' business goals in mind. However, when litigation becomes inevitable, our vast trial experience – backed by our unsurpassed medical, scientific and product knowledge – enable our trial lawyers to aggressively and cost-effectively defend toxic tort cases to achieve optimal client outcomes at the trial and appellate levels.
Our long-standing relationships with key experts in the medical field support our efforts to develop compelling science-backed defense strategies that win cases. In addition, our innate ability to communicate the legal and scientific facts in a way that judges and juries can understand is often the critical difference between success and failure in toxic tort defense.
A RESPECTED LEADER

We are litigation experts – more than 95 percent of our caseload is litigation-related – offering our clients the extensive benefits of our renowned expertise.
Our trial lawyers are widely known for winning cases. We leverage our reputation to convince the opposition that we are fully capable and prepared to take even the most difficult cases to trial when necessary.
Our lawyers possess unsurpassed technical, product-related, scientific and medical knowledge – giving us a decisive advantage when defending any case involving personal injuries.
Our trial partners produce outstanding results with time and cost-efficiency in a climate where toxic tort lawsuits have become increasingly more expensive to litigate and typically result in substantial judgments against businesses.
Our familiarity with the courts in which we practice enables us to flawlessly navigate the complex procedural aspects to litigation, which leads to favorable outcomes.
We currently represent major automobile manufacturers in more than 1,500 asbestos cases in the metropolitan area.
We continually are recognized as a U.S. News – Best Lawyers® "Best Law Firm" New York City for Personal Injury Litigation – Defendants.
We continually are recognized as a U.S. News – Best Lawyers® "Best Law Firm" New York City for Product Liability Litigation – Defendants.
We are recognized as a Go-To Law Firm for Fortune 500 Companies by ALM.
Our attorneys have achieved distinction among their peers: Martindale-Hubbell® Peer Review Ratings™, U.S. News – Best Lawyers®, New York Super Lawyers, New York Super Lawyers Rising Stars, Top 1% Trial Counsel among others.
Please email contactus@arfdlaw.com for more information about our toxic tort litigation practice.
News