Premises Liability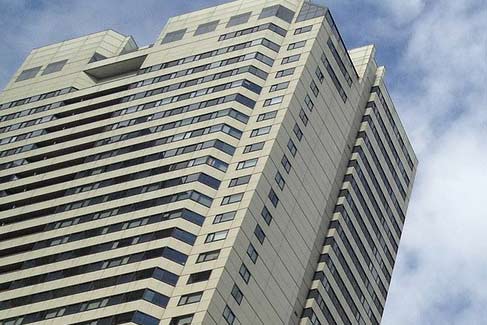 Business and property owners today take extensive measures to ensure that their private or public property is safe and free of risk. No matter how proactive you are, however, individuals can still sustain injuries or harm – potentially exposing you to devastating consequences from a premises liability lawsuit. It is imperative then to partner with a respected firm with a distinguished litigation track record like Aaronson Rappaport, who is dedicated to defending your interests and to protecting your business at the trial and appellate levels.
Our trial lawyers have extensive experience successfully defending businesses and property owners in premises liability claims involving: bodily injury, property damage, negligent hiring and inadequate security at both the trial and appellate levels. The firm's extensive background in medical malpractice litigation provides our attorneys with a distinctive base of medical expertise. This gives us an extremely valuable competitive edge – enabling our trial lawyers to challenge plaintiffs' medical rationale and to limit damages even when liability exists.
A RESPECTED LEADER

We are litigation experts – more than 95 percent of our caseload is litigation-related – offering our clients the extensive benefits of our renowned expertise.
Our trial lawyers are widely known for our unsurpassed legal, medical, scientific and technical expertise and, most importantly, for winning cases. We leverage this reputation to convince the opposition that we are fully capable and prepared to take even the most difficult cases to trial when necessary.
Our trial lawyers produce outstanding results with cost-efficiency and our clients' risk tolerance always in mind. Our familiarity with the courts in which we practice enables us to flawlessly navigate the complex procedural aspects to litigation, which leads to favorable outcomes.
We continually are recognized as a U.S. News – Best Lawyers® "Best Law Firm" New York City for Personal Injury Litigation – Defendants.
We are recognized as a Go-To Law Firm for Fortune 500 Companies by ALM.
Our individual attorneys have achieved distinction among their peers: Martindale-Hubbell® Peer Review Ratings™, U.S. News – Best Lawyers®, New York Super Lawyers, New York Super Lawyers Rising Stars, Top 1% Trial Counsel among others.
Please email contactus@arfdlaw.com for more information about our premises liability practice.
News